22
May
Zoopla News - Renting is cheaper than buying?
What's the latest?
Renting a home is now cheaper than buying one in more than half (54%) of British cities, according to the latest data from Zoopla.
The average monthly rental payment on a two-bedroom home across Britain's 50 cities rings in at £690 – that's £47 cheaper than the average mortgage repayment of £737.
(Mortgage repayments are based on loans of 90% of the average value of a two-bedroom home in the city payable at an interest rate of 4.5%.)
The research found that Londoners fare best when it comes to renting, paying 47% less (£1,861) than the average mortgage payment (£3,001) in the capital.
Why is this happening?
The proportion of locations where it's now cheaper to rent a home than to buy one has increased by 14% since October 2016 which is the last time Zoopla ran the numbers. Then, it was more cost-effective to rent in just 40% of British cities.
However Zoopla spokesperson, Lawrence Hall issued a note of caution on the findings. He said: "It's important to remember that, while renters may be better off in the short-to-medium term in some areas of the country, buying a property is a long-term investment.
"And, with most buyers opting for mortgage terms of 25 years, buyers are likely to be better off overall compared to those who choose to rent."
image: https://st.zoocdn.com/zoopla_static_cms_content_cms_document_assets_(458464).jpeg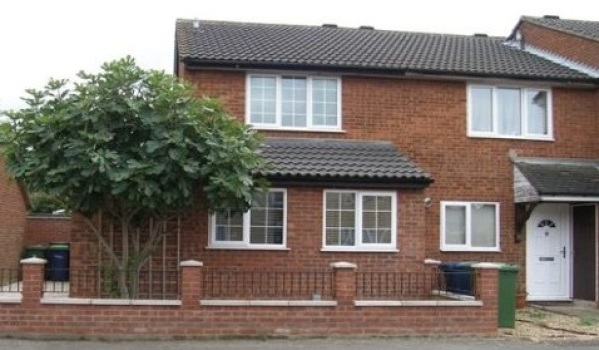 Above: A two-bedroom home up for rent in Cambridge for the average monthly cost of £1,099
Who does it affect?
Londoners save the most in the rent-versus-mortgage scenario, forking out nearly 50% less than the average mortgage repayment each month.
Renting also financially trumps buying in Cambridge (saving 30%), Brighton (27%), Reading (26%), Bedford (24%), Liverpool (23%), Southampton (20%), Bristol (16%), Oldham and Bournemouth (both 14%).
However, the better value of renting demonstrated here is most comparable to first-time buyers, as many existing homeowners will have more than 10% equity in their property and will be paying mortgage rates of less than 4.5%.
Sounds interesting. What's the background?
The situation was reversed in other parts of the country, where buying a home was found to be cheaper than renting. It was most stark in Glasgow where servicing a mortgage is 31% (£174) cheaper than paying monthly rent.
Next was Dundee where it costs 29% less (£549) each month to service a mortgage rather than rent.
On the flipside, Yorkshire is an ideal county to buy a home in. Bradford, Barnsley and Leeds, all cities within the county, rank within the top 10 locations where buying is cheaper than renting.
Top 3 takeaways
Across British cities, renters pay an average £47 less each month than buyers
Renting is most cheap versus buying in London, Cambridge and Brighton
Buying is most cheap versus renting in Glasgow, Dundee and Coventry
You might also be interested in...
Top 10 locations where renting beats buying:

Rank

City

Average monthly rent

Average asking price of 2-bed home

Average mortgage repayment (based on 90% loan)

Buying premium

1

LONDON

£1,861

£599,950

£3,001

-47%

2

CAMBRIDGE

£1,099

£297,498

£1,488

-30%

3

BRIGHTON

£1,199

£315,000

£1,576

-27%

4

READING

£1,000

£260,000

£1,301

-26%

5

BEDFORD

£764

£195,000

£975

-24%

6

LIVERPOOL

£623

£156,750

£784

-23%

7

SOUTHAMPTON

£779

£189,750

£949

-20%

8

BRISTOL

£900

£210,995

£1,056

-16%

9

OLDHAM

£476

£109,950

£550

-14%

10

BOURNEMOUTH

£848

£194,975

£975

-14%
Source, Zoopla April 2017
Top 10 locations where buying beats renting:

Rank

Location

Average monthly rent

Average asking price of 2-bed home

Average mortgage repayment (based on 90% loan)

Rental Premium

1

GLASGOW

£649

£95,000

£475

31%

2

DUNDEE

£549

£82,000

£410

29%

3

COVENTRY

£775

£125,000

£625

21%

4

BRADFORD

£493

£79,998

£400

21%

5

BARNSLEY

£450

£75,000

£375

18%

6

LEEDS

£736

£125,000

£625

16%

7

MIDDLESBROUGH

£497

£84,950

£425

16%

8

BOLTON

£493

£85,000

£425

15%

9

BIRMINGHAM

£749

£130,000

£650

14%

10

WALSALL

£523

£91,000

£455

14%
Source, Zoopla April 2017